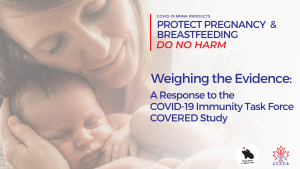 Members of the Protect Pregnancy and Breastfeeding Campaign have analyzed the COVERED study and raised a number of concerns.
Read More »
This post is based on the Resource Guide that was prepared to sort through the many questions expecting parents and
Read More »
WANT TO BECOME A MEMBER?
To learn more about how you can join the Canadian Covid Care Alliance click the link below.