The CCCA's open letter and critique in response to the report recently issued by the Council of Canadian Academies (CCA).
Read More »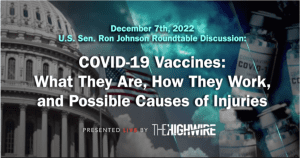 U.S. Senator Ron Johnson invited a group of experts to explore the issues with the COVID-19 genetic vaccines. They discussed
Read More »
Dr. Denis Rancourt discusses the findings of his recent statistical analysis of all-cause mortality in the United States. His results
Read More »
WANT TO BECOME A MEMBER?
To learn more about how you can join the Canadian Covid Care Alliance click the link below.