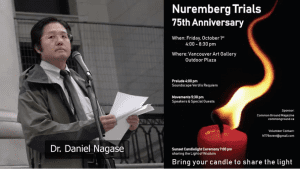 On the Steps of the Vancouver Art Gallery on October 1st, celebrating the 75 Anniversary of the Nuremberg Code, Dr.
Read More »
Viagra began life as a high-blood-pressure medication. Hair-restorer Rogaine was originally an ulcer pill. The sleep aid Trazodone was intended
Read More »
WANT TO BECOME A MEMBER?
To learn more about how you can join the Canadian Covid Care Alliance click the link below.