Psychologist Dr. Chuck Geddes provides an overview of the impact of facial coverings and lockdowns on children.
Read More »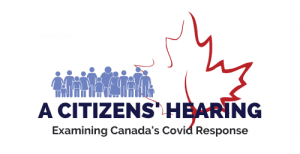 Professor Forte provides written summary and highlights of the 3-day Citizens' Hearing on Zero Anthropology.
Read More »
WANT TO BECOME A MEMBER?
To learn more about how you can join the Canadian Covid Care Alliance click the link below.