Dr. Linda Rapson, MD talks about building a healthy immune system using nutriceuticals to prevent disease.
Read More »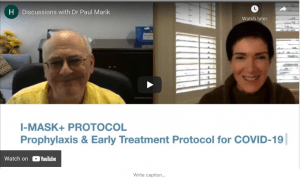 Dr Paul Marik provides protocols from the FLCCC for prevention and treatment of COVID-19 from outpatient to inpatient; it's the
Read More »
Slovakia Becomes the First EU Nation to Formally Approve Ivermectin for Both Prophylaxis and Treatment for COVID-19 Patients.
Read More »
WANT TO BECOME A MEMBER?
To learn more about how you can join the Canadian Covid Care Alliance click the link below.