Our Scientific and Medical Advisory Committee have analyzed a recently published JAMA article by Mitchell et al. 
Read More »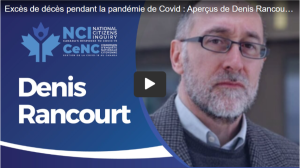 Le scientifique et chercheur Denis Rancourt présente une analyse détaillée des causes des décès excessifs pendant la pandémie de Covid-19
Read More »
WANT TO BECOME A MEMBER?
To learn more about how you can join the Canadian Covid Care Alliance click the link below.